The Department of Cell and Molecular Biology offers students the opportunity to earn Ph.D. or masters degrees in a stimulating, dynamic research environment.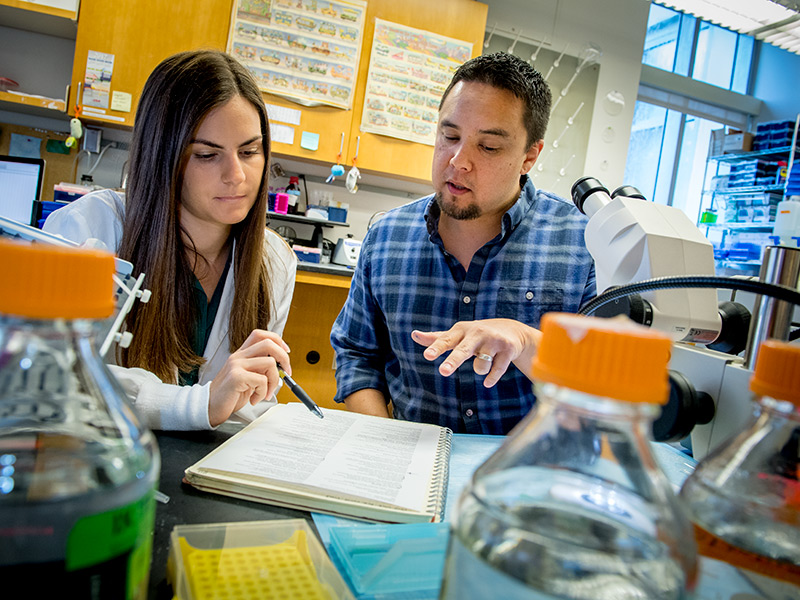 Doctoral Program
In our doctoral program, students choose from one of two research focus areas, neurobiology and developmental biology, in which they concentrate their coursework and research efforts. Emphasis is placed on basic research to enable students to develop into capable, independent research scientists. Our program offers students the opportunity to personalize their course of study and achieve success in an intimate and nurturing research setting.
One-Year Masters Program
The one-year masters program, established in 2000, is an excellent choice for students interested in postgraduate professional school. While many of our students go on to Medical School, others enter Law School, Business School, or opt to earn their Ph.D. degree. By limiting enrollment in this program, we are able to provide a highly individualized degree plan for each student. Our students learn direct, practical application of their knowledge by choosing either a Service Learning or Research component to their studies.