David A. Mullin
School of Science & Engineering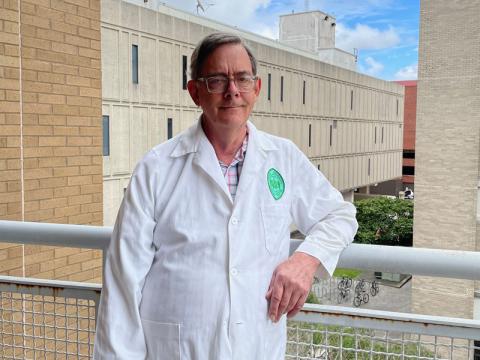 Office
Department of Cell & Molecular Biology
4016 Percival Stern Hall
6400 Freret Street
New Orleans, LA 70118
Courses Taught
Molecular Biology
Microbiology
Education & Affiliations
Ph.D. University of Texas
Biography
Research in the Mullin lab is divided between two main projects.
I. Development of Advanced Liquid Biofuels
This project uses bacterial fermentation reactions to produce a variety of organic solvents including butanol, an advanced liquid biofuel for internal combustion engines. We have isolated a collection of solventogenic bacterial strains, including some that produce butanol using agricultural waste products as the feedstock. We are investigating the physiological conditions that maximize butanol yields and we continue to enlarge our strain collection with the hope of finding organisms with novel biochemical potential relative to liquid fuel production.
II. Antimicrobial Drug Development
This project focuses on a new chemical class of antimicrobial agents that we discovered called the TU-195s. One of these, 4-TU-1956, is effective in vitro against all gram positive bacterial pathogens tested including methicillin resistant Staphylococcus aureus strains (MRSA), vancomycin resistant enterococci (VRE), and Bacillus anthracis. We are in the process of identifying the cellular target of 4-TU-1956, and we preparing to begin testing the therapeutic potential of 4-DDP1956 in mice. We are preparing to synthesize chemical derivatives of 4-TU-1956 that have higher antimicrobial activity and lower toxicity.  Finally, we have an ongoing project to discover novel antibacterial drugs among natural products of fungi