Mission
The Department of Psychology at Tulane University affirms our ongoing commitment to embedding equity, diversity, and inclusion in our department community, research, curriculum, professional training, and program assessment.
Equity refers to fair treatment, opportunity, and advancement for all people while seeking to identify and remove barriers that have historically prevented the full participation of all groups of people1. Equity necessitates equal access to resources and support within learning environments and community spaces. We recognize that improving equity requires attention to both procedural and distributive justice within our department and broader communities. Furthermore, creating equity requires understanding the root causes of outcome disparities.
The concept of diversity encompasses acceptance and respect. It means understanding that each individual is unique, and recognizing our individual differences. These can be along the dimensions of race, ethnicity, gender, gender identity, sexual orientation, socioeconomic status, age, physical abilities, religious beliefs, political beliefs, or other ideologies. Individual differences may also lie at the intersection of these identities, statuses, and ideologies. We are committed to creating learning environments and community spaces that accept, respect, and embrace all individual members of the department.
Inclusion entails building a culture of belonging that actively invites participation and contribution from all people2. We believe every person's voice has value and recognize that we must strive to create balance despite power differentials across members of the department. We also believe that no one person can or should be called upon to represent their entire group or community.
Finally, we further affirm that embracing equity, diversity, and inclusion is the cornerstone of our department climate. Achieving equity, diversity, and inclusion is a critical goal in the recruitment and retainment of faculty, students, and staff, and essential to the advancement of research, training, and community outreach and partnerships,
1Our definition of equity is derived from the work of Code for America: https://www.codeforamerica.org/diversity
2Our definition of inclusion is derived from the Ford Foundation: https://www.fordfoundation.org/about/people/diversity-equity-and-inclusion/
Goals
The Tulane University Department of Psychology Equity, Diversity, and Inclusion Committee was created in December 2017 to uphold the work of the department's diversity mission by introducing and maintaining a culture of inclusion with incoming and current graduate students and faculty, by actively seeking out and disseminating opportunities for diversity-focused department events, by promoting visibility of diversity-focused research, community, and teaching in the department, and by addressing concerns and suggestions about the diversity climate of the department. You can read about progress toward our goals in our Spring 2021 Report.
Committee Members
Members of the standing committee comprise three regular full-time faculty, four elected doctoral level graduate students composed of two members from School Psychology and two members from Psychological Science. In addition, a Master's level graduate student from the Behavioral Health or Psychological Science programs may be elected. Graduate student members serve staggered one- or two-year terms and are elected by a majority vote of their peers. The committee structure requires that the majority of the voting committee members be graduate students.
Institutional Partners
The Tulane University Department of Psychology Diversity and Inclusion Committee is proud to partner with related institutional centers and initiatives, including the Center for Academic Equity, the Goldman Center for Student Accessibility, Newcomb College Institute, the Carolyn Barber Pierre Center for Intercultural Life, and the Presidential Commission on Racial Equity, Diversity and Inclusion.  
Consultation with Beloved Community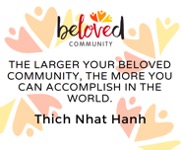 Our Department is excited to partner the Beloved Community team as we work toward deeply embedding diversity, equity, and inclusion (DEI) in the fabric of our graduate training culture. As a department that is committed to excellence in research, teaching and community outreach,  centering this equity work as intentional and explicit is essential. Between September and December, 2021, we will complete an equity audit, focus groups, and a policy review that will serve as the basis for an action plan to set goals and develop mechanisms to regularly monitor our progress toward creating a graduate training environment grounded in diversity, equity, and inclusion.
Research
The Department of Psychology is committed to embedding diversity in our research. This commitment includes the inclusion of research participants who identify as members of diverse socioeconomic, ethnic, racial, linguistic, national, religious, gender, gender identity, sexual orientation, culture, and ability groups. This commitment also includes examination of the factors that exacerbate and mitigate group disparities and discrimination. Examples of relevant research by Developmental, School, Social, and Health Psychology faculty can be found here.
Public Policy and National Organization Statements
Our national organizations (e.g., the American Psychological Association) periodically issue public statements, briefs, and reports on issues relevant to our diversity mission. They are linked here.
Communications Form
Do you have something you would like to communicate to our committee? Please use our committee communications form 
 
Please note that this form is not for reporting incidents of interpersonal conflict, microaggressions, discrimination or harassment.
 
If you are having an interpersonal conflict within the department, the following information may be of assistance: 
If it is safe to do so, try to resolve the situation yourself through a conversation with the person

Consultation with trusted faculty members and/or peers (in or outside of the program/dept.) may help you prepare for this conversation.
You can also check out this Tulane resource or this article for tips to help you prepare for this conversation.

If the conversation is not effective, you can have a conversation with the person's supervisor as indicated in the following table
If the conflict is with...
Contact...
If unresolved, you can follow up with...
A course instructor for a course you are enrolled in
Department Chair,
Laurie O'Brien
SSE Dean of Graduate Studies,
Janarthanan Jayawickramarajah
A course instructor for whom you TA
Department Chair, see above
SSE Dean of Graduate Studies, see above) or SSE Dean of Undergraduate Studies, Beth Wee
A research advisor
Department Chair (see above)
A Tulane practicum supervisor
School Psyc Program Director, Courtney Baker
Department Chair (see above)
An on-site practicum supervisor
Small Group Supervisor
School Psyc Program Director (see above)
A student and you are also a student
Faculty member most relevant to your problematic interaction
Department Chair (see above)
A student and you are a faculty member
Research Advisor of the student
Department Chair (see above)
A staff member
Department Chair (see above)
 
A faculty member and you are a faculty member or staff
Department Chair (see above)
SSE Dean, Kimberly Foster