The Department of Ecology and Evolutionary Biology is committed to excellence in teaching, research and service to our communities. We strive to integrate our scientific and educational missions in ecology and evolutionary biology by discovering new knowledge through programmatic research and by providing a rich learning environment for undergraduate and graduate students. We prepare our students for a wide range of disciplines, from biology, environmental science, and conservation to law, medicine, and public health; and for both the creation and dissemination of knowledge.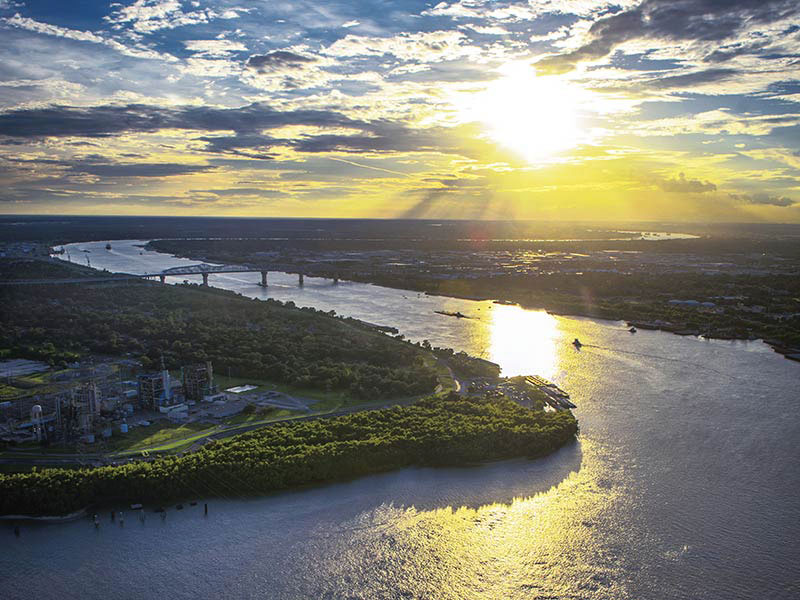 Our teaching and research includes genomes, organisms, populations, communities, ecosystems, and global systems as we focus our efforts on conservation biology, ecosystem ecology, environmental biology, evolutionary biology, global change, tropical ecology, disease ecology, and systematics. We emphasize tropical biology, wetlands and coastal ecosystems, and global change biology, centered geographically, but not exclusively in the subtropics — especially Louisiana — and the American tropics.
Achieving our scientific mission is predicated on fostering an inclusive environment that welcomes and supports students, faculty, and staff from marginalized and underrepresented communities, including BIPOC, LGBTQ+, low income, first generation college students and people with disabilities. Academia broadly, and the fields of ecology and evolutionary biology specifically, have a long and well-documented history of racism and exclusivity that continues in many forms to this day. To remove the biases that prevent so many from engaging with, and succeeding in our field, we embrace proactive policies including sensitivity training, targeted funding opportunities, and equal-opportunity hiring and recruiting practices. We consider this work integral to the success of our department, The School of Science and Engineering and Tulane University, and to our academic disciplines.