Bloomington's Daily Journal talks to Dr. Keith Clay about 17-year 'Brood X' Cicadas
May 27, 2021
While visiting Bloomington, Indiana to work as a consultant for a documentary being filmed about the 17-year Brood X cicadas emerging now across the Midwest and Mid-Atlantic, EEB Chair and Professor Dr. Keith Clay sits down with the Daily Journal about the phenomenon.
EEB Chair Keith Clay gives his take on eating cicadas ahead of the return of 'Brood X'
March 24, 2021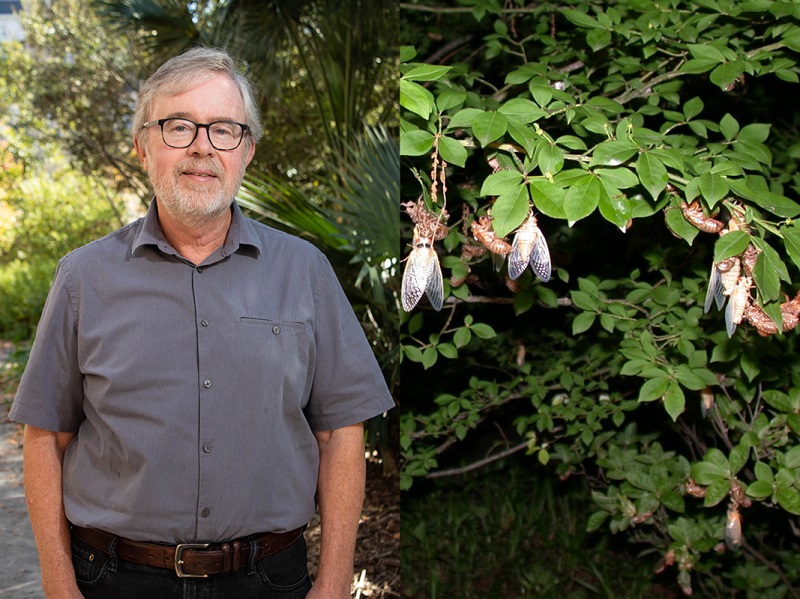 EEB Chair and Professor Keith Clay has studied cicadas long enough to be considered veritable expert. And since 2021 marks the 17-year return of the 'Brood X' cicadas for much of the country, Inverse reached out to Dr. Clay to get his take on ... eating them. "We're gonna have to be more open-minded and more adaptable going forward if we're going to survive." Stock up on your soy sauce and hot sauce now because cicada season starts soon!
Hannah Frank discusses preventing future bat-to-human disease transmissions in Associated Press article
December 14, 2020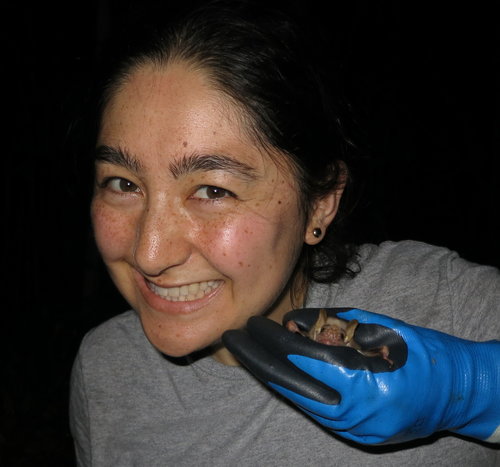 Assistant Professor Hannah Frank tells the AP that the best way to lessen the chance of disease transmission from bats is to minimize contact with them. "Bats aren't aggressive — and attacking bats doesn't help control diseases." Instead, research on migration and when pups are born can help humans and livestock avoid them.
Congrats to our three new PhDs!
May 5, 2020
We couldn't be prouder of Dr. Cody Kent, Dr. Zoe Diaz-Martin & Dr. Mike Cyrana, who successfully defended their PhD dissertations this semester. They each had the unprecedented experience of presenting both their public and private defenses via Zoom. But they rose to the challenge and earned their doctorates!  Congratulations to Cody, Zoe and Mike!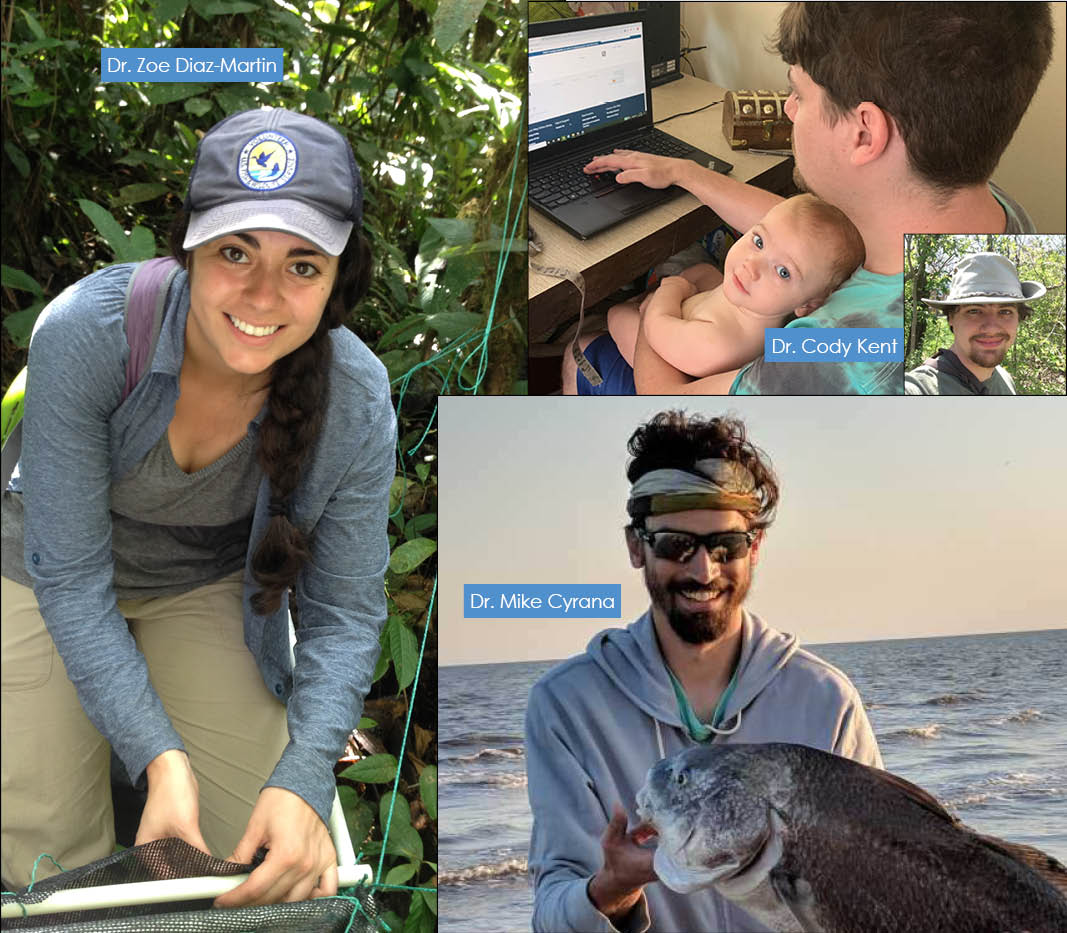 Working Remotely
April 23, 2020
EEB doesn't stop for COVID-19!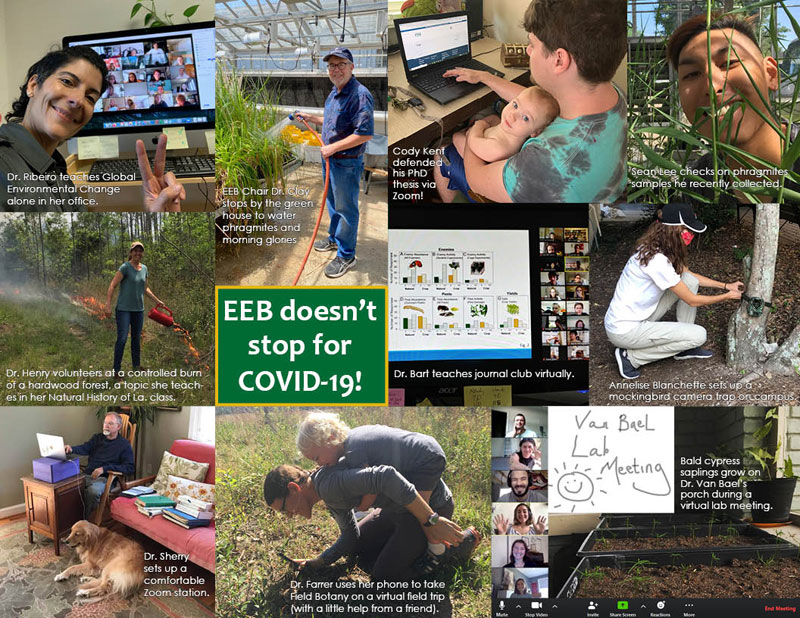 Congrats Dr. Jelagat Cheruiyot!
December 15, 2019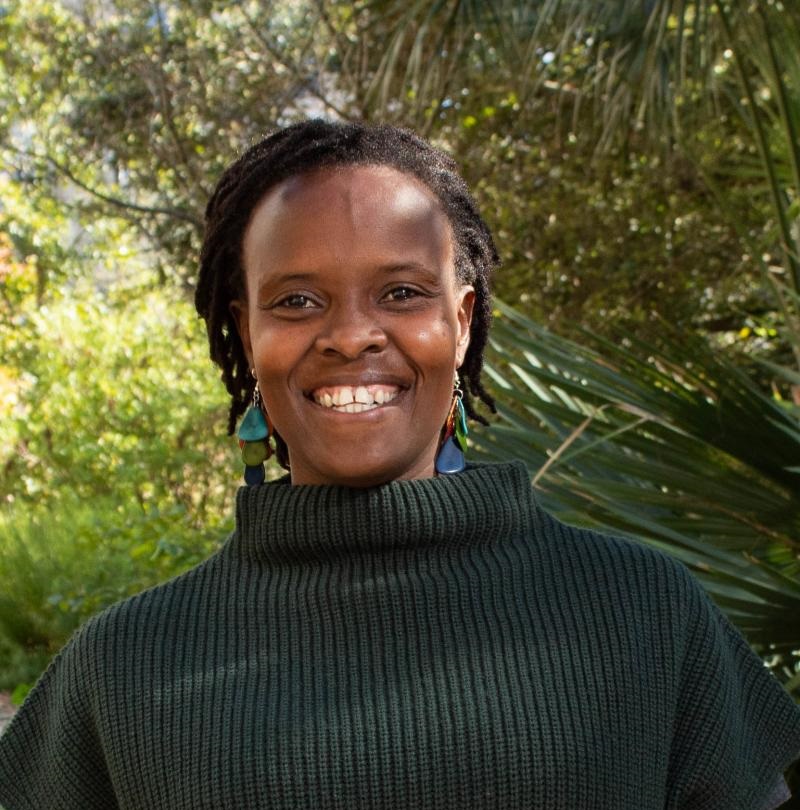 Congratulations to Dr. D. Jelagat Cheruiyot, Professor of Practice, on receiving the Barbara E. Moely Service Learning Teaching Award from the Tulane Center for Public Service. The award is to honor professors who demonstrate exceptional dedication to bringing classrooms to life though engaged partnerships, to help students become compassionate and culturally competent leaders. Dr. Cheruiyot and the students in the service learning components of her courses Conservation Biology, Plants and Human Affairs and Entomology engage with the community to learn and make New Orleans a better city.
But that's not all...
In November, Dr. Cheruiyot was also named a 2020-2021 Duren Professor by Tulane-Newcomb College! She earned this professorship through her commitment to undergraduate teaching. The professorship will support her designing a new Urban Agroecology and Sustainability course to be offered in the spring of 2021. Her class will take a socio-ecological approach to the study of urban food production, by evaluating the pressures driving biodiversity, energy cycling conservation, job creation, human health and well-being. And the best way to do that is in the garden, engaging with the community, and growing fresh fruits and vegetables!
EEB is lucky to have such a dedicated, innovative and passionate professor as Dr. Cheruiyot. These awards are well deserved!