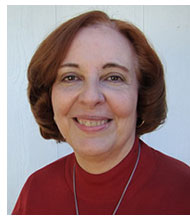 Barbara graduated from Tulane University with a Bachelor of Science Degree in Chemical Engineering in 1977 and a Master of Engineering degree in Chemical Engineering in 1980. She is currently a Senior Staff Engineer at the ExxonMobil Baytown Refinery working on environmental regulatory issues.
Barbara has held numerous positions in chemicals and refining organizations including the areas of process control, project planning, fixed equipment and inspection, instrumentation, analyzers, and environmental regulations. Her early career was spent in chemicals manufacturing primarily in development of process control applications for olefins plants and plant utilities. After holding a number of supervisory positions within ExxonMobil, she joined the Environmental Section in 1999. She has worked with the Texas Chemical Council and the Texas Oil and Gas Association in regulatory advocacy, particularly in the area of the Texas NOx regulations. She assumed her current position as NSR Consent Decree Coordinator in 2009.
Barbara has served in various capacities for the United Way of Baytown including serving as a member of the Board of Directors of the Bay Area Women's Shelter including teaching self defense courses at the shelter. She resides in Houston, Texas and enjoys trips home to New Orleans, martial arts, international travel, and the New Orleans Saints.