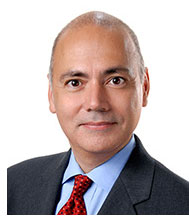 Jean-Marc serves as Chief Executive Officer of ComplySci, an award-winning provider of compliance and risk management technology solutions used by over 750 institutions globally to proactively identify risks and manage complex regulatory and compliance challenges. Jean-Marc is also a member of ComplySci's board of directors.
Prior to joining ComplySci, Jean-Marc was President of LRN, a global leading provider of ethics and compliance solutions, following several years Head of Global Issuer Services at the NYSE where he led NYSE Governance Services, a provider of corporate governance, risk, and ethics and compliance tools and services, to boards of directors and governance and compliance professionals. He also led NYSE's corporate services business, a portfolio of value-added services for investor relations, IPO, and capital markets professionals.
Jean-Marc is a technologist by training, an information services addict, and a passionate ethics and compliance convert, with a proven track record of building fast-growing technology, information, and compliance businesses. He was a member of the founding senior team of TheMarkets.com, an award winning provider of financial information and solutions to more than 2,400 institutional investment management firms worldwide, until the highly successful sale of the company to S&P's Capital IQ division.
Jean-Marc has served on several advisory and private company boards. He holds a B.S. in Computer Science from Tulane University and an M.B.A. from the Wharton School.