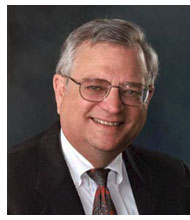 Kenneth E. Arnold was the founder of Paragon Engineering Services in Houston, an oil and gas project management and engineering services company, which became AMEC Paragon in 2005. He has over 45 years of experience in facilities engineering design and project management, having worked on both onshore and offshore projects in many areas of the world. He is co-author of two textbooks, five design guidelines and over 50 technical articles on this subject. He is a member of the National Academy of Engineering.
Arnold was the editor of the Production Facilities Volume of the Society of Petroleum Engineers "Petroleum Engineering Handbook" and served on the Board of SPE as the first specialty director of Projects, Facilities and Construction and also as VP Finance. He has twice been chosen as an SPE distinguished lecturer, and is a recipient of the SPE DeGoyler Medal and Public Service Award. He was named 2003 Houston Engineer of the Year by the Texas Society of Professional Engineers and is a member of the Board of The Academy of Medicine, Engineering and Science of Texas. He served two terms on the Marine Board of the National Research Council and recently chaired a National Academies committee on Evaluating the Effectiveness of Offshore Safety and Environmental Management Systems.
Arnold has taught facilities engineering at the University of Houston. He is a registered Professional Engineer and serves on the Advisory Boards of the Engineering School of Cornell University and the Petroleum Engineering Department of the University of Houston. In 1964, Kenneth E. Arnold received a B.S. in Civil Engineering from Cornell University. He completed a M.S. in Civil Engineering at Tulane University in 1967.