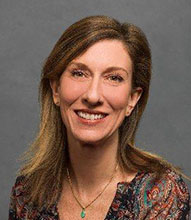 Monique is Twitter's Vice President, Global Public Policy and Philanthropy. She leads the company's global efforts to advance freedom of expression, the open Internet, and the public conversation on the world stage.
Monique has spent over 25 years building and leading public policy and corporate affairs teams around the world, mainly in the tech sector. She has public policy, corporate affairs, corporate social responsibility, marketing, business development and investment experience and has lived and worked in Europe, Asia, and the U.S.
Monique previously served as Global Head of Public Policy at Waymo, leading advocacy work to build out the framework for autonomous vehicle and truck deployment. Prior to that, Monique was Vice President of Global Public Policy at Netflix, working to further the company's innovative regulatory agenda. From 2013-2017, Monique managed Amazon's international public policy work and helped to grow the company's commercial footprint in over 30 countries. Monique worked at Cisco from 2004-2012 where she was responsible for Government Affairs and Public Policy in Europe, Middle East and Africa. From 1995-2004, she was at Intel, where she managed Public Policy in Europe, and as Director of Intel Capital, she invested in startup companies in the US, Asia and Europe.
Monique was previously Chair of the Self-Driving Coalition for Safer Streets and is currently Chair of the Operating Board of the Global Internet Forum to Counter Terrorism which brings together the technology industry, government, civil society, and academia to foster collaboration and information-sharing to counter terrorist and violent extremist activity online.
Monique is a graduate of Tulane University in International Relations/Economics, studied at the Institut d'Etudes Politiques in Paris, and has a master's degree from the College of Europe in Bruges, Belgium. Monique is a dual national of the U.S. and Ireland.