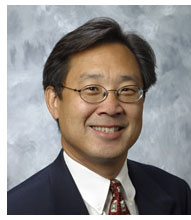 Russell T. Wong is an intellectual property law attorney, specializing in patent litigation, IP transactions and IP counseling. He has experience in a wide range of technologies, including nanotechnology, chemical processes, notebook computers, and offshore platforms,. Since 2008, Mr. Wong also has acted as General Counsel for Ensysce Biosciences, Inc., a biotechnology start-up focused on the use of carbon nanotubes for cancer treatment.
Mr. Wong graduated from Tulane University with a B.S.Ch.E, cum laude in 1979. Upon graduation, he joined Standard Oil Company of California as a design engineer in San Francisco, CA. In 1985, Mr. Wong obtained his J.D. degree from the University of Houston Law Center, graduating cum laude. He then joined Arnold, White and Durkee, a nationally recognized IP firm in Houston, TX. He was admitted as a partner in 1992. In 1994, Mr. Wong went to Compaq Computer Corporation as Patent Licensing Counsel and eventually became Associate General Counsel, Intellectual Property Law Group, responsible for all IP matters at Compaq, In 2001, Mr. Wong co-founded the law firm of Wong, Cabello, Lutsch, Rutherford and Brucculeri, LLP, an intellectual property law firm.
Mr. Wong has been recognized in Best Lawyers in America and as a Texas Super Lawyer. He is AV Rated in Martindale-Hubbell. Mr. Wong is a frequent lecturer on legal topics and has been active in various legal groups.