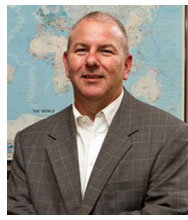 Rusty Pickering is the General Counsel and Chief Compliance and Corporate Development Officer for Ingo Money, Inc., a leading provider of instant payment and check risk management and guarantee technologies.
Prior to joining Ingo Money, Rusty was a senior partner in the Atlanta office of Nelson Mullins Riley & Scarborough, where he spent over 15 years building a successful legal practice representing technology companies and private equity firms in the areas of public and private securities law, corporate governance, mergers and acquisitions, joint ventures, and technology licensing. Rusty has always focused on financial technology companies, serving from 2000 – 2002 as the General Counsel of a Nasdaq-listed core banking system company.
Rusty received his BS in Biomedical Engineering from Tulane University and his JD cum laude from the University of Texas School of Law. He is a member of the State Bar of Georgia, a former Director of the Business & Finance Section of the Atlanta Bar, a former Director of the Entrepreneurs Foundation of the Southeast, a past President of the Tulane Alumni Association, an annual judge of the Georgia Tech Business Plan Competition and Tulane Novel Tech Challenge, and an active member of the Association for Financial Technology. In 2011, Mr. Pickering served as pro bono General Counsel for the Quicken Loans Carrier Classic, an NCAA basketball game played on the deck of the USS Carl Vinson in San Diego harbor.