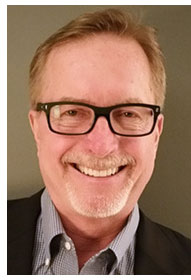 Tad Bogdan is a retired CEO from the Tech industry and recently published the book "MASTER THE UNIVERSE: Personal and Professional Life-skills Guide".  He continues to do consulting and public speaking related to his book.
Tad graduated from Tulane University with a Bachelor of Science in Mathematics and was cross-registered into the MBA program at Tulane's A. B. Freeman School of Business during his undergraduate years. The Green Wave family tradition includes his brother, a niece, and a nephew who also graduated from Tulane University.
After graduating, Tad started out as a math teacher and assistant wrestling coach at Jesuit High School in New Orleans. His passion for people and technology-related business soon lead him to a career in business development, sales, and marketing; and eventually became the CEO of a couple of technology companies. Tad learned best practices at F100 companies like Sun Microsystems, where he started Sun's business in nine countries and he also launched the most ubiquitous computing platform in the world, with over 10b licenses for products ranging from smart cards to smartphones. Tad was also the SVP of Sales and Marketing at a publically traded Identity Management company. Along with various worldwide leadership positions with US companies, Tad has worked for one British, two French, a South African, and an Australian company. Tad has start-up, VC fundraising, and Board of Directors experience along with buy- and sell-side M&A experience.
Over 30 years ago, Tad was lured to the business and environmental climate of the San Francisco Bay Area. He and his wife, Monique, currently love the combination of city life in San Francisco along with frequent weekends at Lake Tahoe to enjoy outdoor mountain sports.