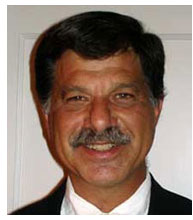 V. Edward Breland is the president of The Breland Group, LLC, located in Nashville, Tennessee. The Breland Group is a consulting engineering firm specializing in the performance of environmental and property condition assessments for commercial property due-diligence studies on a nation-wide basis. Clientele include nationally recognized healthcare companies, legal firms, lending institutions, publicly traded REITS, and other major commercial/investment companies.
Mr. Breland has over 31 years of experience in environmental consulting, commercial construction oversight, site development design, and infrastructure design. Prior to establishing The Breland Group in 1998, he worked for a major engineering firm headquartered in Nashville as vice president of the environmental division, and as a vice president and regional manager for a major engineering firm headquartered in Houston, Texas, working in their Nashville and Houston offices, as well as responsible for the opening and principal management of their Austin, Texas office.
A native of Houston, he received a B.S. in Civil Engineering from Tulane University in 1978, and is a registered professional engineer.
Mr. Breland and his wife, Cathy, have three children, Chase, 27, Cacky, 24, and Coleman, 18. He serves on several local charity boards, and enjoys boating and golf in his spare time