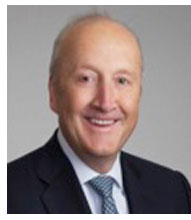 William "Bill" Marko is a Managing Director of Jefferies LLC in the Energy Investment Banking Group. He has managed more than $60 billion of asset and corporate transactions. His client base consists of many of the world's 50 largest oil and gas companies. Prior to joining Randall & Dewey, subsequently purchased by Jefferies, Mr. Marko worked more than 18 years in various engineering, operations and commercial roles at Mobil Oil, followed by COO of Madison Energy Advisors, a transaction advisory firm.
With more than 35 years of industry experience in worldwide acquisition, divestment and new business development, he has evaluated transactions in all major U.S. basins and more than 70 countries.
Bill is a registered Professional Engineer in Louisiana and is on the Tulane University President's Council and the Board of the Tulane School of Science & Engineering.