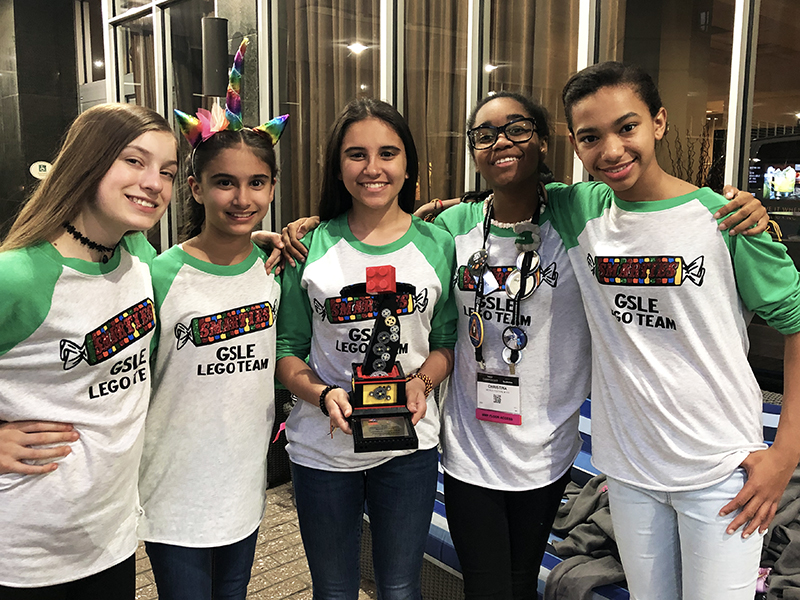 Girl Scouts prepares girls for a lifetime of leadership, success, and adventure in a safe, no-limits place designed for and by girls!
In 2017, the Girl Scouts held the Juliette Gordon Low Leadership Luncheon at the Audubon Tea Room in New Orleans. Over 160 Girl Scouts and supporters gathered for this event, where five outstanding individuals and entities were recognized for exemplifying the legacy of Girl Scouts of USA founder, Juliette Low. Our director, Dr. Michelle Sanchez, and SSE Faculty member Dr. Donata Henry received the Outstanding Business/Educators Award for our Girls in STEM at Tulane (GiST) program! 
Girl Scouts are always welcome to participate at Girls in STEM at Tulane (GiST) happening twice a year! Find more information about being a Girl in STEM at Tulane participant or leader here.