Barbara A. Kleiss, Ph.D.
Coordinator, River Science and Engineering Certificate Program
School of Science & Engineering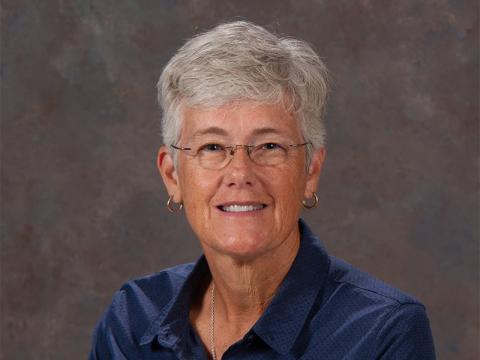 Education & Affiliations
B.S., Spring Hill College, 1979
M.S., University of Southern Mississippi, 1983
Ph.D., Louisiana State University, 1995
Biography
While I have worked throughout the United States, my career has focused on the rivers and wetlands in the lower Mississippi River valley. These efforts have been as varied as studies to understand sediment deposition and nitrogen dynamics in bottomland hardwood wetlands in Mississippi River tributaries, to sampling the water chemistry, ecology and groundwater to over forty rivers in the Mississippi Embayment, helping to develop Level IV ecoregions for the lower Mississippi Valley, and coordinating studies to assess the efficacy of river diversions.
In the most recent couple of decades, I have been involved in creating, developing and directing large interdisciplinary research programs associated with the Mississippi River and its delta, including serving as the Chief of the US Geological Survey's National Water Quality Assessment Program's Mississippi Embayment project, and the Director of both the Louisiana Coastal Area Science and Technology program and the US Army Corps of Engineer's Mississippi River Geomorphology and Potamology program.
My current interests include developing an improved understanding of the values of the residual Mississippi River floodplains, further understanding sediment dynamics in the river and how they should be measured and developing programs by which principles of river science and engineering can be more readily conveyed to river management professionals across the country.
Selected Publications
Brown, G.L., McAlpin, J.N., Pevey, K.C., Luong, P.V., Price, C.R., and Kleiss, B.A. 2019. Mississippi River Hydrodynamic and Delta Management Study: Delta Management Modeling: AdH/SEDLIB Multi-Dimensional Model Validation and Scenario Analysis Report. 2019. ERDC/CHL Report TR-19-2. U.S. Army Engineer Research and Development Center, Vicksburg, MS. 172 pp. http://dx.doi.org/10.21079/11681/32446
Kolker, A.S., Dausman, A.M., Allison, M.A. Brown, G.L., Chu, P.Y., de Mutsert, K., Fitzpatrick, C.E., Henkel, J.R., Justic, D., Kleiss, B.A., McCoy, E, Meselhe, E., and Richards, C.P. 2018. Rethinking the River: The Mississippi River and its delta and plume provide insight into research-informed approaches to managing river-dominated coastal zones. EOS, 99. https://doi.org/10.1029/2018EO101169
Biedenharn, D.S., Killgore, K.J., Little, C.D. Jr., Murphy, C.E. and Kleiss, B.A. 2018. Attributes of the Lower Mississippi River Batture. MRG&P Tech Note No. 4. U.S. Army Corps of Engineers, Vicksburg, MS. 14 p. http://dx.doi.org/10.21079/11681/26582
Kleiss, B.A. and Gambrell, T.S. 2017. Part 8. "Hydrology of Large River and Lake Basins. Chapter 109. The Mississippi River Basin". In: Handbook of Applied Hydrology, Vijay Singh, ed. McGraw–Hill Education.
Killgore, K.J., Hartfield, P., Slack, T., Fischer, R., Biedenharn, D., Kleiss, B., Hoover, J., and Harrison, A. 2014. Conservation Plan for the Interior Least Tern, Pallid Sturgeon, and Fat Pocketbook Mussel in the Lower Mississippi River (Endangered Species Act, Section 7(a)(1)). MRG&P Report No. 4 Vicksburg, MS: U.S. Army Engineer Research and Development Center. http://hdl.handle.net/11681/3190
Allison, M.A., Demas, C.R., Ebersole, B.A., Kleiss, B.A., Little, C.D., Meselhe, E.A., Powell, N.J., Pratt, T.C., and Vosberg, B.M. 2012. A water and sediment budget for the lower Mississippi-Atchafalaya River in flood years 2008-2010: Implications for sediment discharge to the oceans and coastal restoration in Louisiana. Journal of Hydrology, Vols. 432-433, pp. 84-97.  http://dx.doi.org/10.1016/j.jhydrol.2012.02.020
Smith, R.D., Klimas, C.V. and Kleiss, B.A. 2005. A watershed assessment tool for evaluating ecological condition, proposed impacts, and restoration potential at multiple scales. SWRRP Technical Notes Collection, ERDC TN-SWWRP-05-3, US Army Engineer Research and Development Center, Vicksburg, MS.
Chapman, S.S., Kleiss, B.A. Omernik, J.M., Foti, T.L. and Murray, E.O. 2004. Ecoregions of the Mississippi Alluvial Plain (color poster with map, descriptive text, summary tables and photographs): Reston, Virginia, (US Geological Survey (map scale 1_150,000).
Kleiss, B.A., Coupe, R.H., Gonthier, G.J. and Justus, B.G. 2001. Water Quality in the Mississippi Embayment: Mississippi, Louisiana, Arkansas, Missouri, Tennessee, and Kentucky, 1995- 98. U.S. Geological Survey, Circular 1208. 36 p.
Kleiss, B.A. 1996. Suspended sediment retention in an eastern Arkansas bottomland hardwood wetland. Wetlands, 16:321-333.
DeLaune R.D., Boar, R.R., Lindau, C.R. and Kleiss, B.A. 1996. Denitrification in bottomland hardwood soils of the Cache River, Arkansas. Wetlands, 16:309-320.
Scott, M.L., Kleiss, B.A., Patrick, W.H., and Segelquist, C.A. 1990. "The Effect of Developmental Activities on Water Quality Functions of Bottomland Hardwood Ecosystems: The Report of the Water Quality Workgroup," Ecological Processes and Cumulative Impacts: Illustrated by Bottomland Hardwood Wetland Ecosystems, Lewis Publishers, Chelsea, Michigan, pp. 411-454.
Courses
RCSE 6800 – Introduction to River Science and Engineering
Research Interests
Water chemistry of aquatic systems, wetlands biogeochemistry, restoration of rivers and wetlands, and interdisciplinary studies of the Mississippi River and its floodplains.