Ehab Meselhe, Ph.D.
School of Science & Engineering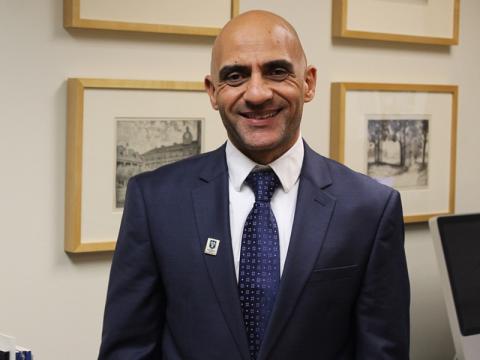 Education & Affiliations
B.S., Zagazig University, Egypt (1987)
M.S., University of Iowa (1991)
Ph.D., University of Iowa (1994)
Biography
Ehab Meselhe, Ph.D., P.E., is Professor in the Department of River-Coastal Science and Engineering at Tulane University. His research is focused on computer modeling of coastal wetland, estuarine, and riverine systems. He is particularly interested in integrating physical, ecological and social processes for inland watersheds riverine, deltaic and coastal systems.
He worked as an educator, researcher, and practitioner with extensive experience working with academic institutions, government agencies, and the private sector. Dr. Meselhe served as Louisiana's technical lead for the Mississippi River Hydrodynamic and Delta Management Study and helped build the numerical models that provided a foundation for Louisiana's 2012 and 2017 Coastal Master Plans. Dr. Meselhe is a registered Professional Engineer in the sates of Iowa and Louisiana. He also served as an Associate Editor of the Journal of Hydrology (Elsevier), and the Journal of Hydraulic Research (International Association of Hydraulic Research).
For a list of publications and more information, please visit https://meselhe.tulane.edu/.