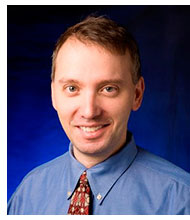 Bob Feiner joined Dell Technologies in 1999 and serves as Senior Vice President of Dell Technologies Deployment and Partner Services. He leads a global organization that supports Dell Technologies' customers in more than 140 countries. His team of 3,000+ provide services to customers throughout their life cycle including configuration services, installations and deployments, managed services, on-site support, and asset recycling and resale. As the leader of Dell Technologies Deployment and Partner Services organization, he is responsible for managing a $1 billion business.
Bob is also the global co-chair for True Ability. True Ability is Dell's Employee Resource Group for team members impacted by special needs and/or disabilities. In 2015, Bob was recognized as the Springboard Consulting North America Disability Champion of the Year.
His prior experiences at Dell Technologies include leading various field services teams, managing technical support centers, and building the first of what would become six global service command centers.
Prior to Dell, Bob was a management consultant in Ernst & Young's supply chain management practice. He also held a variety of roles in the energy industry. Bob has a Master of Business Administration degree from the University of Texas–Austin, 1997 and has a Bachelor of Science in Mechanical Engineering from Tulane University, 1991.