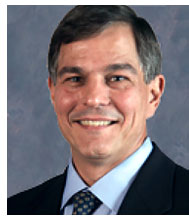 Don Vinci, executive vice president and chief administrative officer, was named to lead the company's shared services and human resources organizations effective 2016.
In this role, Vinci serves as a member of the Office of the Chief Executive and as the company's chief diversity officer. He is responsible for all of Entergy's human resources, diversity and inclusion, information technology, supply chain, finance operations, administrative services and business process improvement functions.
Prior to his current role, Vinci held the position of senior vice president, human resources and chief diversity officer, responsible for the company's strategic human resources functions including talent management, compensation and benefits, labor relations, diversity and inclusion, and human resources business partners.
Vinci formerly held a variety of leadership roles at Entergy over his 30-plus-year career. They included vice president, gas distribution business, responsible for all aspects of that local distribution company serving more than 190,000 customers in Baton Rouge and New Orleans; vice president, business development for Entergy Nuclear, responsible for business and growth strategies, and the effort to establish human resources, information technology, communications and other administrative functions for an independent nuclear company then planned as a spinoff from Entergy; and vice president, risk management services and general auditor, responsible for all of Entergy's internal audit and property and casualty risk management functions.
Vinci began his career with Entergy in nuclear operations, where he held numerous positions of increasing responsibility and breadth at both the plant and fleet levels, including maintenance manager, operations manager, engineering manager, director of fleet training and development, general manager plant operations at River Bend nuclear station, and general manager, fleet operations and support.
He served on active duty for more than six years as a submarine officer in the U.S. Navy and in the Navy Reserves for 17 years, including a tour as Commanding Officer for the Naval Air Station Pensacola Reserve Unit. He retired as a captain from the Naval Reserves in 2003.
Vinci currently serves on the advisory board for Tulane University's School of Science and Engineering, the Louisiana Military Advisory Council, and the New Orleans advisory board for the Posse Foundation, a national college access and youth leadership development program.
Vinci is a New Orleans native and received his bachelor's degree in chemical engineering and a master's degree in business administration, both from Tulane University. He was a licensed professional engineer and a licensed senior reactor operator at the Waterford 3 nuclear station.