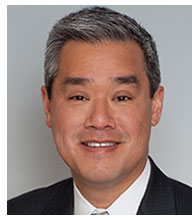 Michael Lee is a Director in the Chicago office of Abbot Downing where he is responsible for managing complicated client issues including wealth transfer, tax liability management, cash flow analysis, banking and investment management.
Prior to Abbot Downing, Michael was a partner and the head of William Blair & Company's Corporate & Executive Services group, where he focused on the unique wealth issues that confront owners and executives of private and public companies. Before joining William Blair & Company in 2004, Michael was a shareholder with a Chicago-based law firm and has 17 years of experience in the areas of wealth, tax, and estate planning. A frequent speaker and writer on tax planning and tax strategies, Michael has presented to the American Bankers Association, American Bar Association, and College for Financial Planning in the areas of wealth, tax, and estate planning. Prior to practicing law, Michael was an electrical engineer at General Dynamics Space Systems where he worked on advanced guidance, navigation and control designs for the joint USAF and NASA Advanced Launch System and as a team member on a Single Stage to Orbit feasibility study for USAF. Michael also received a grant from NASA to assess the feasibility of using LIDAR systems for launch day winds assessment.
Michael sits on the Board of Directors for the Chicago Estate Planning Council and the Professional Advisors Board for Northwestern Memorial Hospital. Having a lifelong love of learning, Michael earned a bachelor's degree, master's degree, and Juris Doctor degree from Tulane University. He also holds a master's degree in law from the Chicago Kent College of Law.