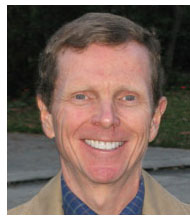 Richard retired after a 31-year career in the Ethylene Oxide/Ethylene Glycol (EO/EG) Business with Union Carbide and The Dow Chemical Company. He held multiple positions in Operations, Process Improvement, Process Engineering, Catalyst and Technology Licensing, Six Sigma, and Process Technology Development. In addition to long-term assignments at multiple sites in the U.S., he also had long-term assignments in Red Deer, Alberta and Teesside, United Kingdom. He also completed shorter assignments in China, India, Kuwait, Malaysia, and multiple locations in Europe.
In addition to fulfilling leadership roles on several major capital projects and new plant startups, Richard led the development of several breakthrough improvements in EO/EG process technology and is co-inventor on six U.S. patents. He was an early practitioner applying TRIZ and ARIZ innovation methodologies within Dow. Richard also led the EO/EG Business technology training and education program and was a corporate oxygen handling subject matter expert. He became a recognized leader for investigating and resolving serious Operations unplanned events and complex technology performance issues. In this role he developed expertise providing functional direction for applying advanced techniques to analyze large process datasets and interpret results. He demonstrated similar expertise providing functional guidance for using tools such as Computational Fluid Dynamics in both investigative and technology development applications. He also helped develop a science-based problem solving process now successfully applied across Dow.
Richard currently provides consulting services to several clients on a part-time basis.
Richard received a B.S. degree in Chemical Engineering from Tulane in 1979. He is a Dow-certified Six Sigma Master Black Belt and a Registered Professional Engineer (ChE, Inactive status) in Louisiana. He and his wife Susan reside in The Woodlands, Texas. Richard actively supports the Houston area Tulane Alumni organization and is also a judge at the FIRST Robotics high school robotics competition at both regional and world championship levels.