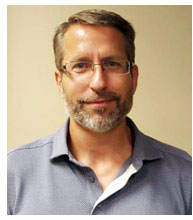 Wayne received a Bachelor of Science degree in Psychology in 1987 and an MBA in 1990 from Tulane University. He recently retired as a General Partner at Stonehill Capital Management, LLC which is an advisor to Stonehill Institutional Partners L.P. and Stonehill Offshore Partners LLC, located in NYC. Both funds specialize in distressed and special situation investing and together manage approximately $3 billion in capital.
Wayne participated in the management of the Stonehill investment portfolios since joining the firm in February 1998 and was a principal since January 1999. Over the last few years he focused on the energy and power industries, though he continued to evaluate and make investments in various other industries until leaving the firm last fall.
Prior to joining Stonehill in 1998, Mr. Teetsel served as Director of Research for Kirkland Messina LLC, a boutique brokerage firm focused on distressed debt and other value investment opportunities, where he supervised research and invested a portion of the firm's proprietary capital. Before joining Kirkland Messina, Mr. Teetsel spent three years at BDS Securities LLC as a distressed securities analyst. From 1990 to 1993, Mr. Teetsel worked in the Corporate Finance Group of Deloitte & Touche.