Jennifer C. Murphy, M.S.
Hydrologist, US Geological Survey
School of Science & Engineering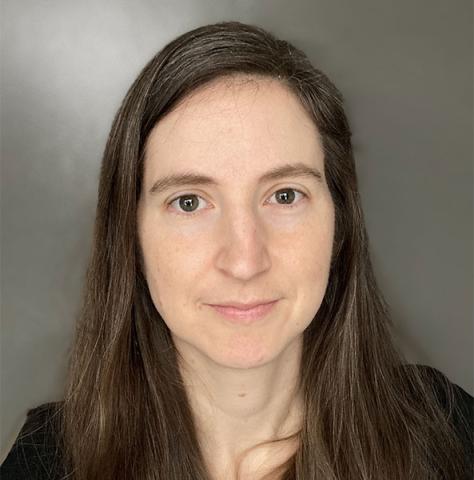 Education & Affiliations
B.A., Lawrence University 2006
M.S., Vanderbilt University 2011
Biography
Much of my career as a hydrologist with the US Geological Survey has focused on using and developing tools to better characterize changes in water quality in US streams and rivers and on better understanding the human and environmental drivers of these changes. I often incorporate water quality data from other Federal agencies, State governments, and local organizations into my research. Though this data retrieval, aggregation, and harmonization process is time consuming and full of nuances and pitfalls, the effort typically expands the geographic and temporal scope of national and regional scale trend assessments providing a more comprehensive perspective than using a single organization's data alone. In addition to national studies completed as part of the USGS's National Water Quality Assessment project, I have assessed changes in river water quality across the Delaware River Basin, in small agricultural ditches in the State of Mississippi, across the Mississippi River Basin, and at sites in the lowermost part of the Mississippi and Atchafalaya Rivers. I focus on nutrients, sediment, and salinity indicators, and have worked with others to develop enhancements to the Weighted Regressions on Time, Discharge, and Season model.
Prior to my focus on better characterization and improved understanding of water quality changes in US rivers and streams, I spent several years exploring the influence of hydrologic changes on river ecology, particularly fish communities in the Tennessee and Cumberland River Valleys and helping to improve methods for estimating water use and consumption of thermoelectric power plants. I also spent time working a Field Geologist for the US Forest Service, preforming gravel pit surveys and abandoned mine inventories, and as a Project Geologist for a civil and environmental engineering consulting company, completing environmental site assessments and geotechnical reports.
I continue to assess river water quality trends at regional and national scales, but I have also begun to focus on better understanding sediment loads and trends in the Lower Mississippi-Atchafalaya Basin. As part of this effort, I am exploring the effects of sediment sampling changes on load and trend estimates and improving available analytical techniques to provide more precise and accurate estimates. As of Fall 2020, I became the Harmful Algal Blooms (HABs) team lead, as part of the USGS's Water Quality Proxies project. This major shift in my research provides the opportunity to apply my deep knowledge of temporal changes in water quality to an urgent environmental and human health issue. 
Selected pubs:
Murphy, J.C. (2020) Changing suspended sediment in United States rivers and streams: linking sediment trends to changes in land use/cover, hydrology and climate. Hydrology and Earth System Sciences 24, 991–1010, https://doi.org/10.5194/hess-24-991-2020.  
Stets, Edward G., Sprague, Lori A., Oelsner, Gretchen P., Johnson, Hank M., Murphy, Jennifer C., Ryberg, Karen, Vecchia, Aldo V., Zuellig, Robert E., Falcone, James A., and Riskin, Melissa L. (2020) Landscape Drivers of Dynamic Change in Water Quality of U.S. Rivers. Environmental Science Technology 54, 7, 4336–4343. https://doi.org/10.1021/acs.est.9b05344.  
Falcone, J.A., Murphy, J.C., and Sprague, L.A. (2019) Regional patterns of anthropogenic influences on streams and rivers in the conterminous United States, from the early 1970s to 2012. Journal of Land Use Science, 13:6, 585-614, https://doi.org/10.1080/1747423X.2019.1590473.  
Murphy, J., and Sprague, L. (2019) Water-quality trends in US rivers: Exploring effects from streamflow trends and changes in watershed management. Science of the Total Environment 656, 645-658, https://doi.org/10.1016/j.scitotenv.2018.11.255.  
Choquette, A.F., Hirsch, R.M., Murphy, J.C., Johnson, L.T., and Confesor Jr., R.B. (2019) Tracking changes in nutrient delivery to western Lake Erie: Approaches to compensate for variability and trends in streamflow. Journal of Great Lakes Research 45:1, 21-39. https://doi.org/10.1016/j.jglr.2018.11.012.  
Mize, S.V., Murphy, J.C., Diehl, T.H., and Demcheck, D.K. (2018) Suspended-sediment concentrations and loads in the lower Mississippi and Atchafalaya rivers decreased by half between 1980 and 2015. Journal of Hydrology 564, 1-11, https://doi.org/10.1016/j.jhydrol.2018.05.068.  
Murphy, J. C.; Hirsch, R. M.; Sprague, L. A. (2014) Antecedent flow conditions and nitrate concentrations in the Mississippi River basin. Hydrology and Earth System Sciences, Volume 18, Issue 3, pp.967-979. http://doi.org/10.5194/hess-18-967-2014.  
Murphy, J. C., Knight, R. R., Wolfe, W. J. and S. Gain, W. (2013) Predicting ecological flow regime at ungagged sites: A comparison of methods, River Research and Applications 29: 660–669. http://doi.org/10.1002/rra.2570.  
Murphy, J.C., Hirsch, R.M., and Sprague, L.A., (2013), Nitrate in the Mississippi River and its tributaries, 1980–2010—An update: U.S. Geological Survey Scientific Investigations Report 2013–5169, 31 p., http://pubs.usgs.gov/sir/2013/5169/.  
Courses
RCSE 6840 – Methods in River Sampling