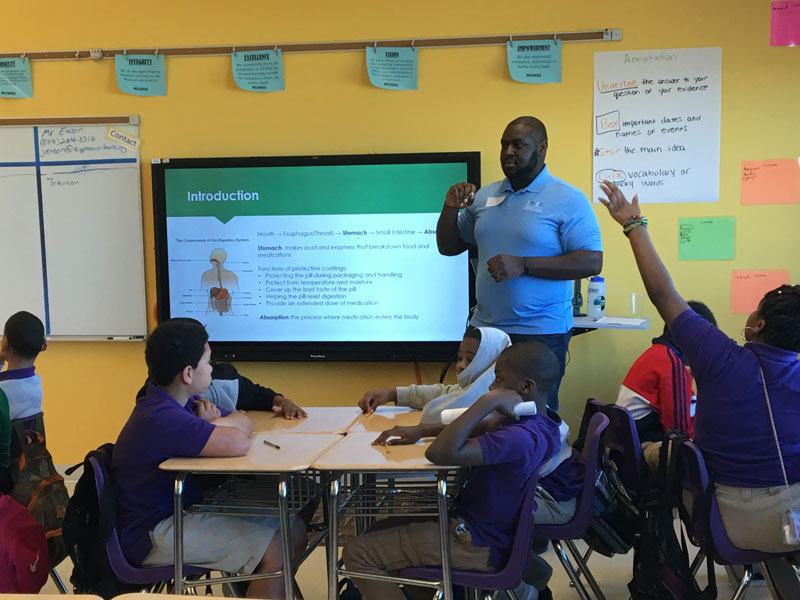 Undergraduate Students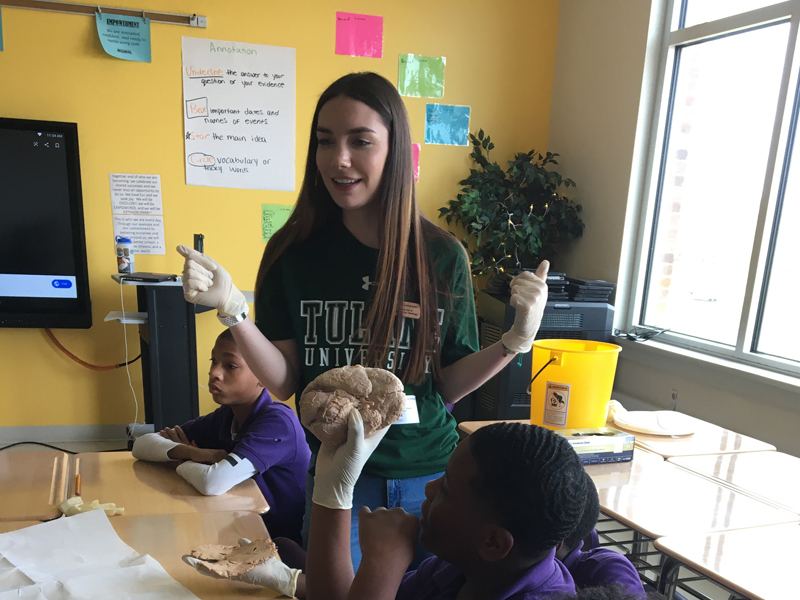 We offer exciting Service Learning opportunities in K-12 STEM Education. Work with us to engage with local K-12 students and help inspire them for a future filled with STEM opportunities! 
First-tier service learning course involves completing 40 hours of service, and attending a 1-credit seminar, once a week.
Second-tier service learning internship involves completing 70 hours of service, and attending a 3-credit seminar, once a week. 
Through this service learning course, undergraduate students get to work closely with graduate students from a variety of disciplines and schools at Tulane. You would assist graduate students during our STEM Enrichment In-Schools program to help run their activity for elementary or middle school students (mostly grades 4-8). The course also includes the opportunity to develop and lead your own hands-on STEM activity! 
If you are part of a student organization that would like to run a workshop or volunteer outside of the service learning course, please contact us!
Apply here for Service Learning!
Graduate Students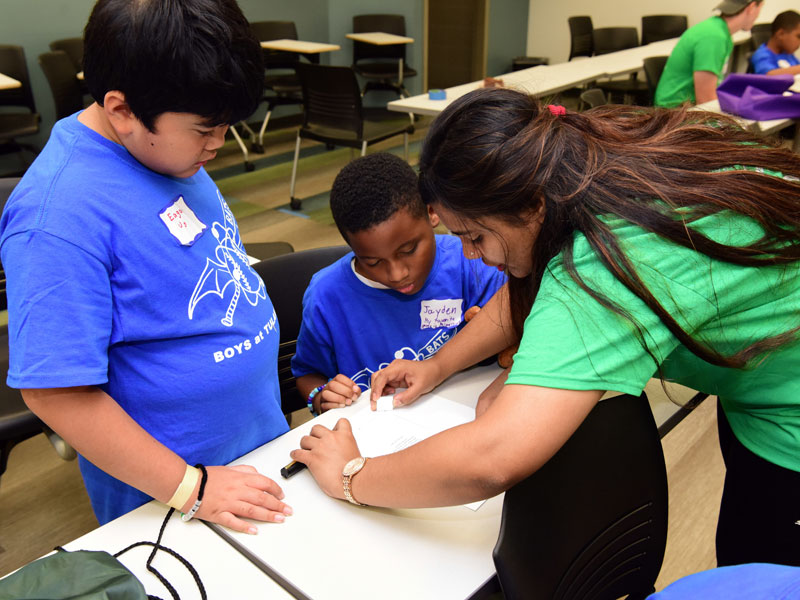 We work with graduate students from a variety of disciplines and majors to develop fun, hands-on STEM activities for middle school students with our In-Schools Program. We currently travel to six schools, ranging from 3-8th grade, across the Greater New Orleans Area to bring STEM to their classrooms! Undergraduate Service-Learning students work with our graduate students at partner schools and provide assistance to facilitate the activity. 
Thanks to the generosity of our sponsors, we are able to provide a stipend for our Graduate Student Leaders - around $3000 for two semesters of work. Groups of graduate students are welcome to work together to develop an activity as well. Stipend amounts will be adjusted depending on the number of students and the time commitment of each. 
If you are interested in leading an activity but do not have a workshop developed please still apply! We are happy to work with you to create a fun and engaging activity or refine an existing activity/idea. Graduate Student Leaders also participate in trainings once or twice a semester provided by the Center's Academic Director, Dr. Erica Smith. These trainings allow you to learn new ways to keep young students engaged during activities and offer ideas and feedback to improve your current workshop.
Examples of current and past workshops can be found below:
Apply now below to become a Graduate Student Leader and inspire students' interests in STEM!
For questions or more information, please email us!