Thomas J. Hebert, Ph.D.
Senior Professor of Practice
School of Science & Engineering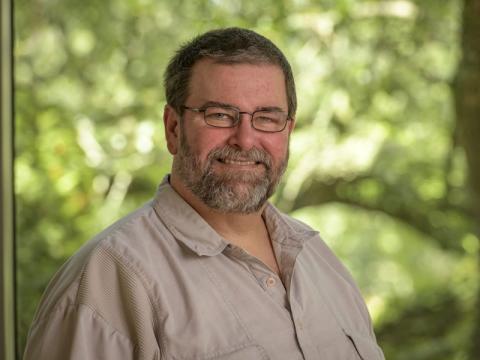 Education & Affiliations
Ph.D., 1996, Tulane University
Biography
Dr. Hebert is a behavioral neuroscientist with a background in neuroendocrinology and neuroanatomy.  He coordinates and instructs lab courses in the Neuroscience Teaching Laboratory.  These courses include contemporary research techniques in the behavioral neurosciences, including live animal models utilizing controlled substances and small animal surgery.
Office
2021A Percival Stern Hall
Courses Taught
Introductory Psychology: PSYC 1000
Sensation and Perception: PSYC/NSCI 3770
Sensation and Perception Laboratory Coordinator: PSYC/NSCI 3775
Psychopharmacology Laboratory Coordinator: PSYC/NSCI 4535
Biopsychology Laboratory Coordinator: PSYC/NSCI 4515
Cognitive Neuroscience Laboratory Coordinator: PSYC/NSCI 4385